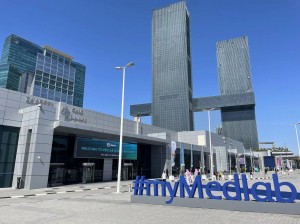 ZEESAN brought its total solution to molecular diagnostics and its fully automated system to participate in the Medlab Middle East 2023 in Dubai, UAE, from February 6-9, 2023. Medlab Middle East is the largest laboratory equipment exhibitions in the Middle East, attracting laboratory professionals and IVD companies from all over the world. It is the most mature and professional laboratory equipment exhibition in Dubai. Due to its good reputation and influence in IVD industry, it was listed as a recommended exhibition by the Scientific Equipment and Furniture Association (SEFA). Nearly 800 manufacturers participated in the exhibition this year. Taking this opportunity, ZEESAN shared its design concept of products, market development progress and prospects with distributors and end users from different regions around the world.
ZEESAN's total solution to molecular diagnostics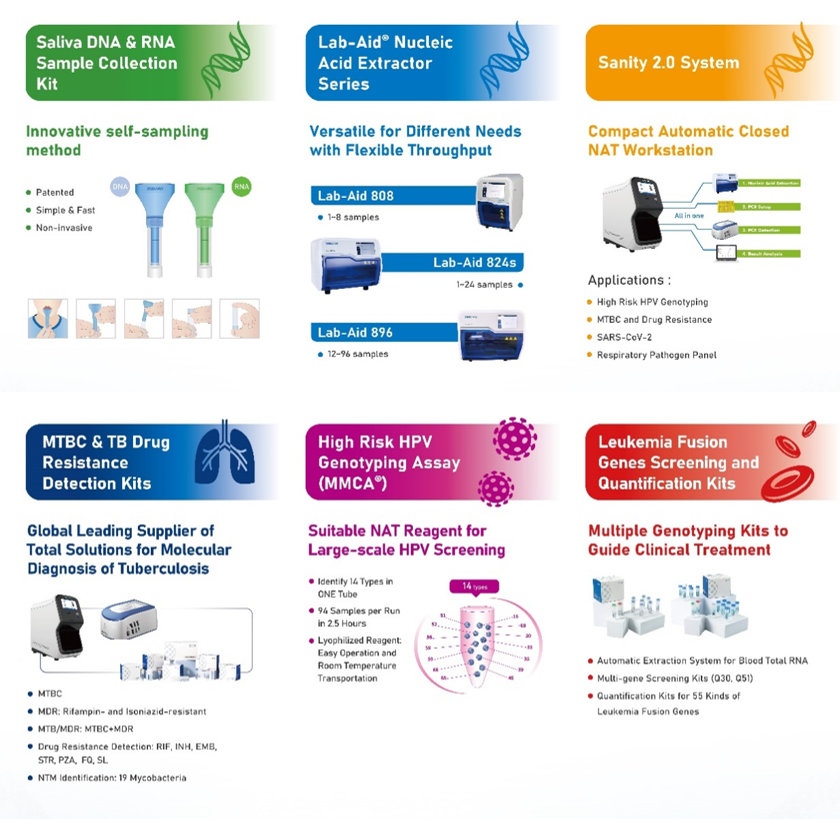 ZEESAN possesses intellectual property rights of Multicolor Melting Curve Analysis (MMCA®). In the past decade, it has developed a range of nucleic acid extraction kits using ultra-micro magnetic particles and automation platforms to facilitate molecular diagnostic testing, which covers sample collection, extraction and detection. The products focus on infectious diseases, HPV, tumor gene detection, genetic diseases, and other fields. ZEESAN has obtained 112 CE certificates, 1 FDA EUA, 84 FDA listings, 6 ANVISA certificates, 127 local certificates in 14 other countries, and its products have been exported to more than 60 countries throughout the world.
Moments at ZEESAN's booth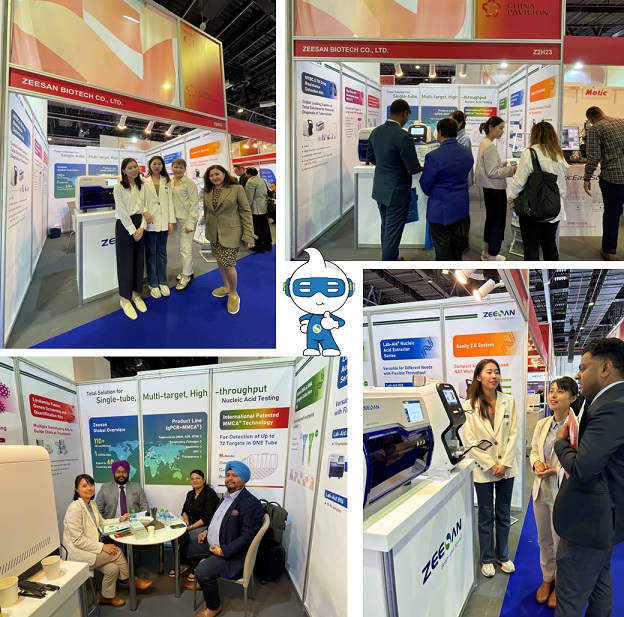 During the exhibition, ZEESAN demonstrated its Sanity 2.0 System, a fully automated medical device for nucleic acid detection, which has a small footprint, integrates nucleic acid extraction with PCR detection, and can be operated with minimal hands-on time. The above features attracted extensive attention of visitors, not only distributors but also end users and experts, from all over the world. Some customers have already clearly expressed their intention to work with ZEESAN and represent ZEESAN in their regions. Meanwhile, ZEESAN also took this opportunity to meet with existing partners to discuss future plans and tighten up partnerships.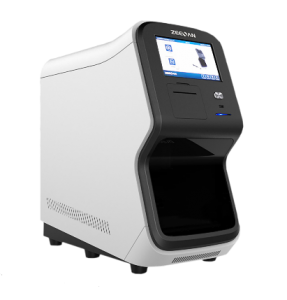 Sanity 2.0 System is independently developed by ZEESAN, which has obtained NMPA, CE certificates and FDA Listing (510K Exempt) in 2021. This integrated system overcomes the limitations of conventional PCR testing laboratory that is immovable. Its combination of sample preparation area, PCR amplification area and data analysis into one portable workstation greatly saves the costs of laboratory setup and reduces the demands of professional operators.
- Extraction and PCR detection are carried out in the all-in-one machine, one-button operation, no manual intervention is required in the whole process, and the results are automatically analyzed.
- "Whole workflow" magnetic bead nucleic acid extraction, patented anti-cross-contamination solution.
- Using Multicolor Melting Curve Analysis technology, up to 1728 targets can be detected in a single run.
- Small automated molecular diagnostics, ideal for various scenarios and applications.
---
Feb 17,2023